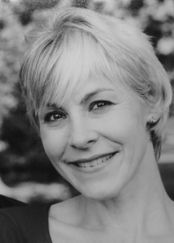 I am a psychotherapist and clinical case consultant who has worked with adults, children and families in private practice and clinics for over 30 years. I recently "retired" from my clinical practice to focus on clinical case consultation and time-limited psychotherapy for new and returning clients.  I am currently working using a virtual office.
My approach to psychotherapy is anchored by psychodynamic theories and theories of somatic psychotherapy.
Effective psychotherapy and case consultation result from a specific set of therapist attributes. Among these are experience, skill, confidence, emotional authenticity, versatility and warmth. These are the qualities I bring to each client relationship. You can read more about how I do this on other pages of this site.
Collaboration is another essential factor in effective clinical work. To this end, I make it a priority to know specifically what my clients are striving for, so I can whole-heartedly support them in achieving their goals. I encourage all clients to meet me with their own determination to do the challenging and rewarding work of psychotherapy. With equal engagement in the process, my clients achieve positive results.
Time is also an important aspect of my approach. I approach each session as if it were the only session.  Establishing and maintaining a clear focus for your growth is part of every meeting.
I welcome your inquiries, and would be happy to schedule a free initial consultation.